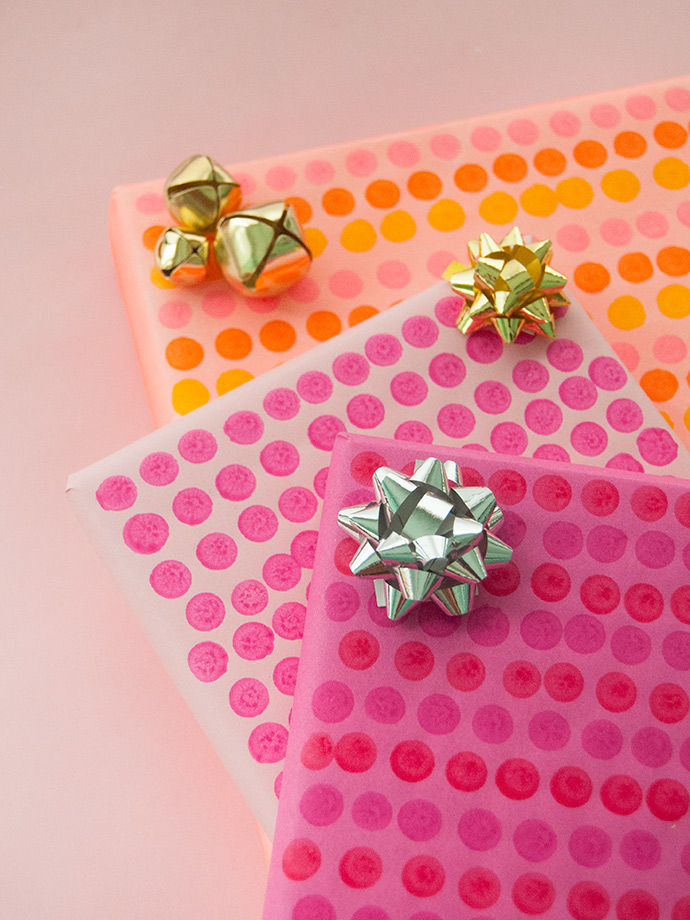 It's hard to believe that Christmas is just over a week away! Do you find yourself wrapping gifts late into the night on Christmas Eve? We'll admit it's been known to happen to us a few times. We love gift wrapping so much, but with all the hustle and bustle of the holiday season, sometimes it gets neglected until the last minute. This year, why not recruit your little ones to help finish the job? Simply wrap your gifts for family and friends using plain wrapping paper and then have the kids stamp circles all over them with bingo dabbers! We also love the idea of using newspaper to wrap gifts and then stamping circles on top to add a big pop of color. The technique is so simple, but so fun. Keep reading for our tips and tricks below.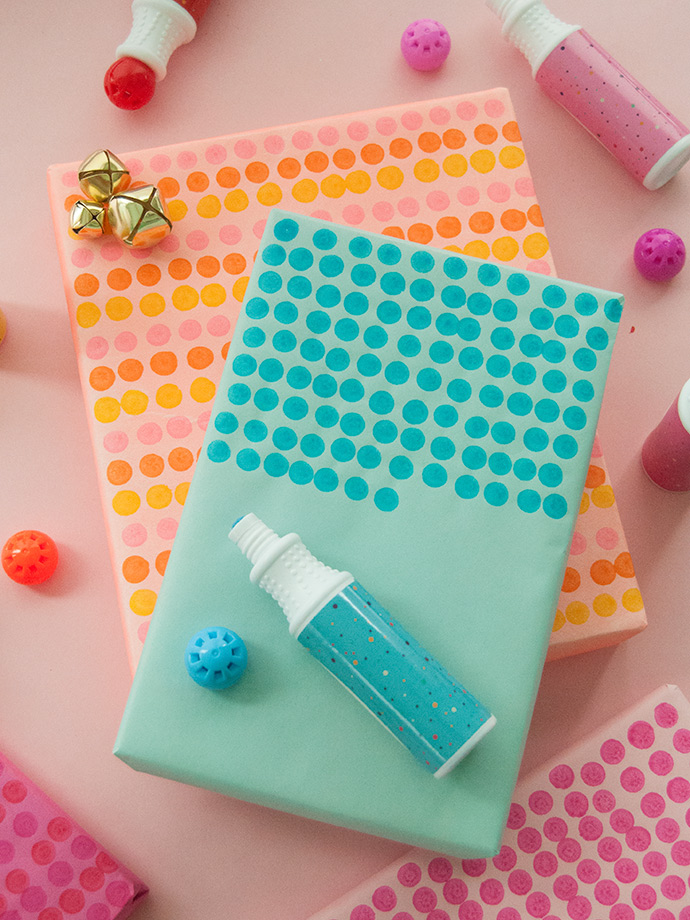 Bingo dabbers (in as many colors as you like)
Plain wrapping paper
Tape
Scissors
Step 1
Pick out your wrapping paper and do a quick test using the bingo dabber to stamp a few dots on the paper. Does the paint soak through to the other side? If not, go ahead and wrap your gift as you normally would. If it does soak through, you can either have kids do all the stamping on the paper first, let dry completely, and then wrap, or pre-wrap your gift with a layer of paper, and then wrap again with the solid colored wrap that you'd like the kids to stamp with the bingo dabbers. Whichever method you choose, keep in mind that light to medium colored paper will do best for this – if the paper is too dark or saturated a hue, the bingo dabbers won't show up a nicely.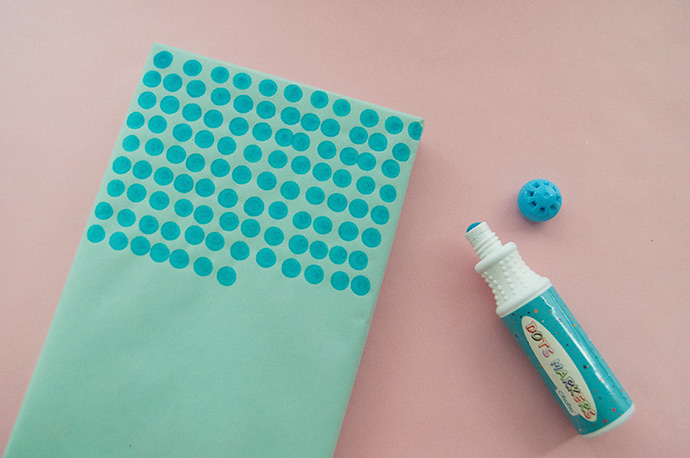 Step 2
Once the gift is wrapped, hand out the bingo dabbers and go crazy with it! We kept it simple and stamped circles in rough rows. Alternate colors for a fun stripe, mix up the colors completely for a random look, or do all one color! You could switch up the pattern completely and stamp out pictures or even make a connect the dots image on the wrap. The possibilities are endless, so encourage kids to have fun with it and stamp on all sides of the gift. Bingo dabbers are great because the stamped circles dry almost immediately, so you don't have to worry much about drying time.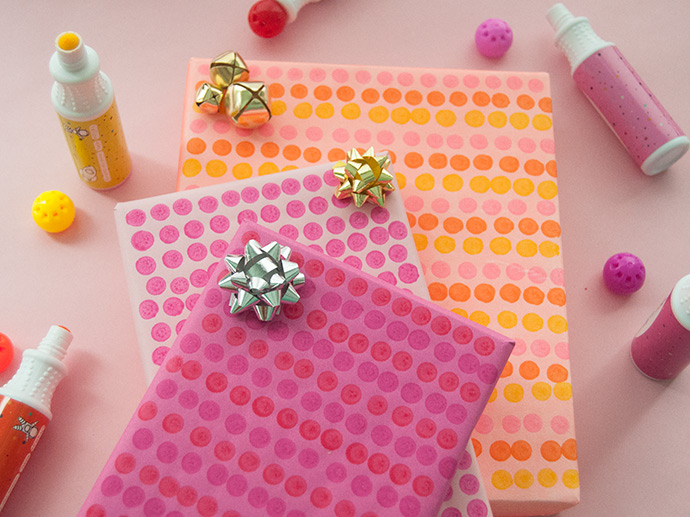 Once the gifts are covered in circle stamps, stick on a bow or tie a ribbon around the gift. Make a match tag with scrap paper and stamp to match if you like!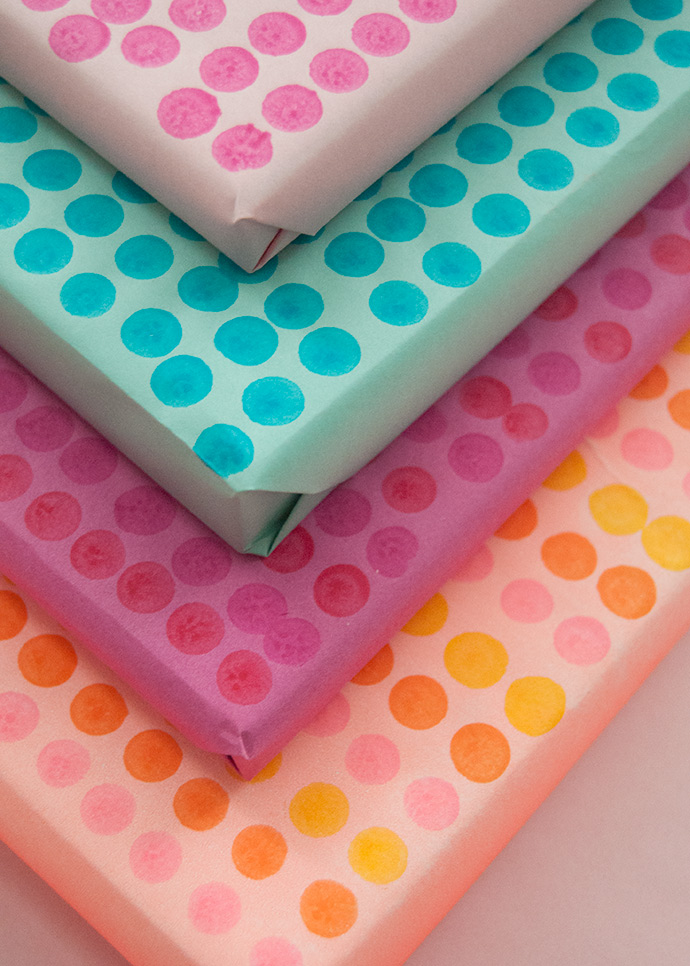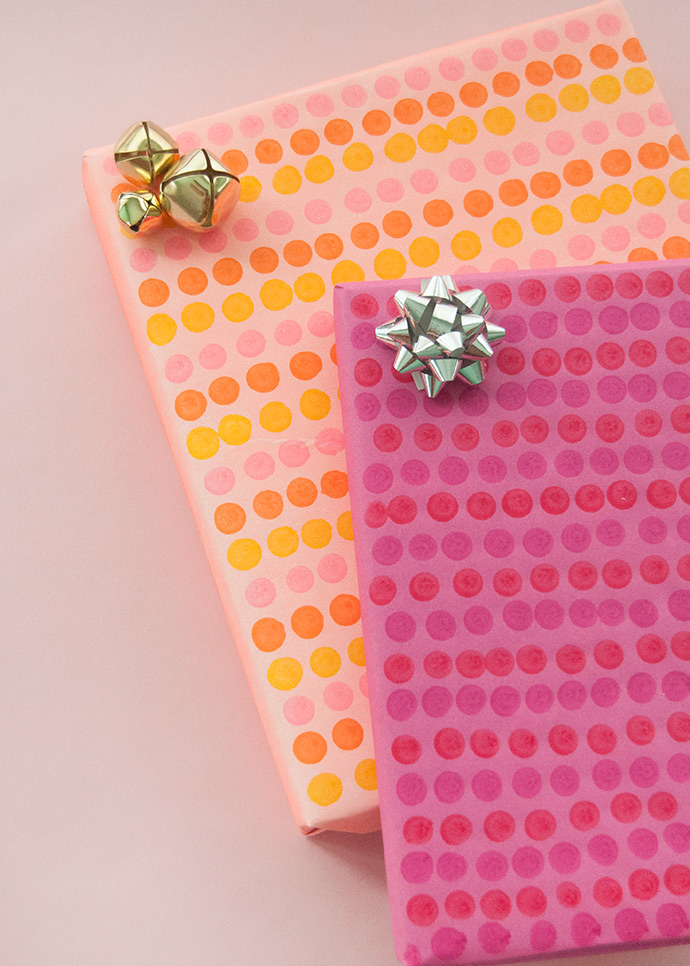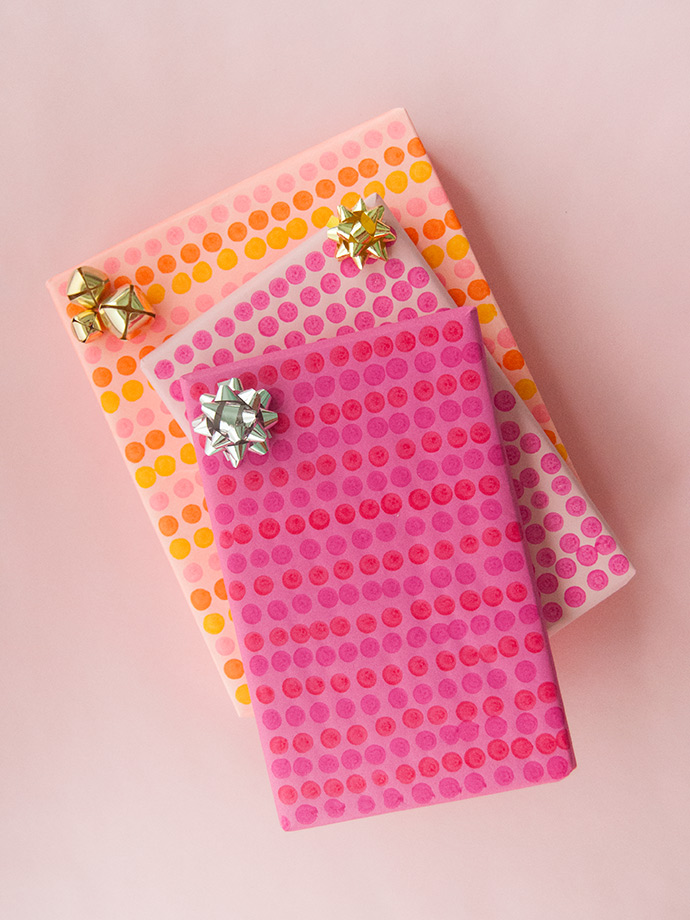 Happy gift wrapping!