Bugs and insects may not be everyone's favorite, but when you add some glitter, bright colors, and beads they sure are more approachable! Today we're sharing a few of our favorite bug-themed crafts – whether you're hosting a nature-themed craft day or encouraging your kids to not be afraid of insects, we're sure there's at least a craft or two that will fit the bill!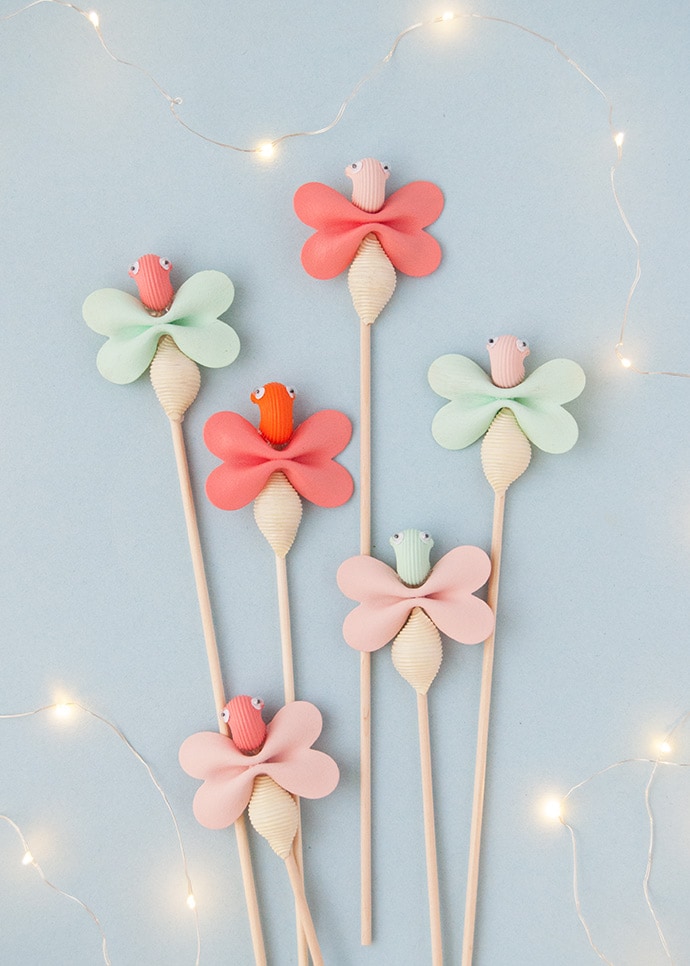 Glow in the Dark Fireflies
Use a few pieces of pasta, super mini googly eyes, and glow in the dark paint to make these playful fireflies! Charge them up under a light and then fly them around the yard to put on a light show.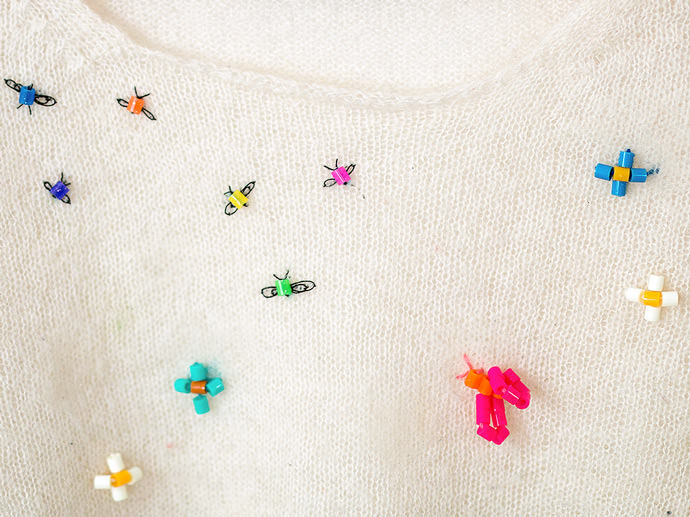 DIY Perler Bead Bug Embroidery
Turn that plain sweater in your closet into a showstopper with this mini embroidery technique featuring perler bears! Who wouldn't want little butterflies and flowers all over their clothes?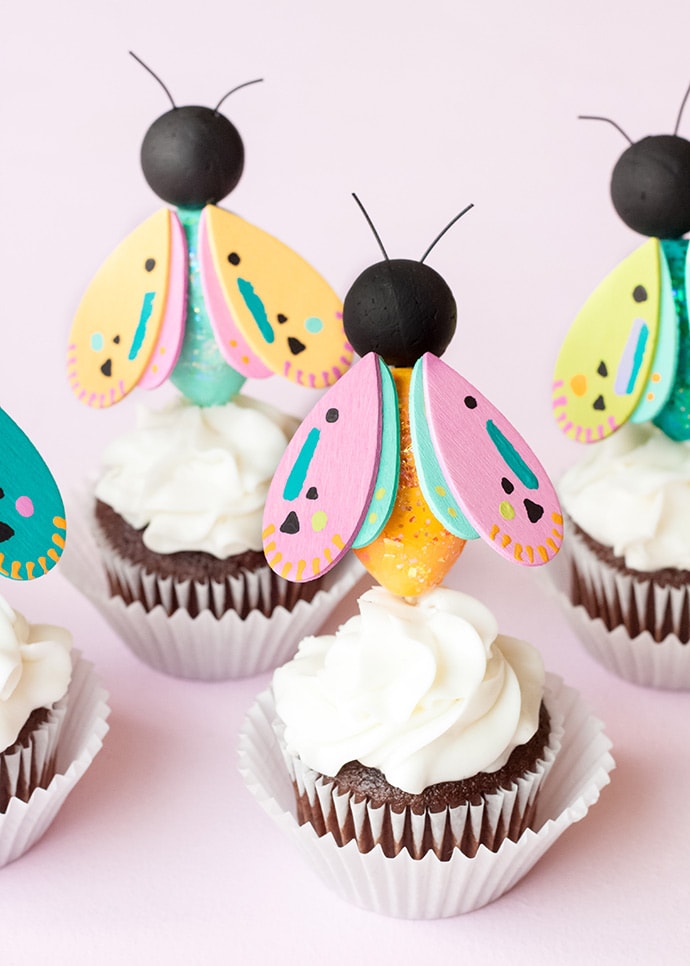 Bug Cupcake Toppers
Bright colors and glittery paint make these the cutest bugs around! Even simple cupcakes look amazing with these little guys perched on top.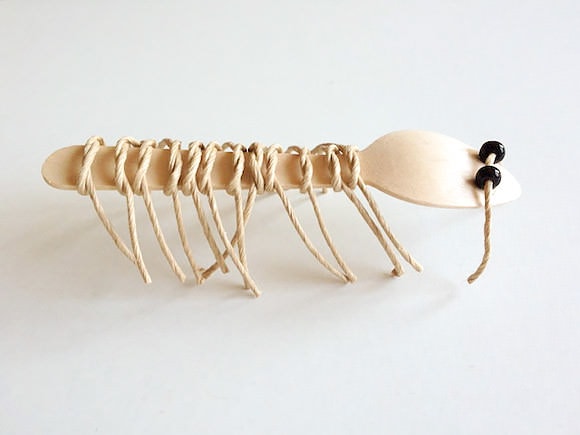 Make the Coolest Wooden Spoon Bugs Ever
Gather up some wooden spoons, string, and beads and get ready for an afternoon of fun. You'll be amazed at how many cool bugs you can make with such simple supplies! The millipede is pictured above, but check out the full post to see even more creepy crawlies.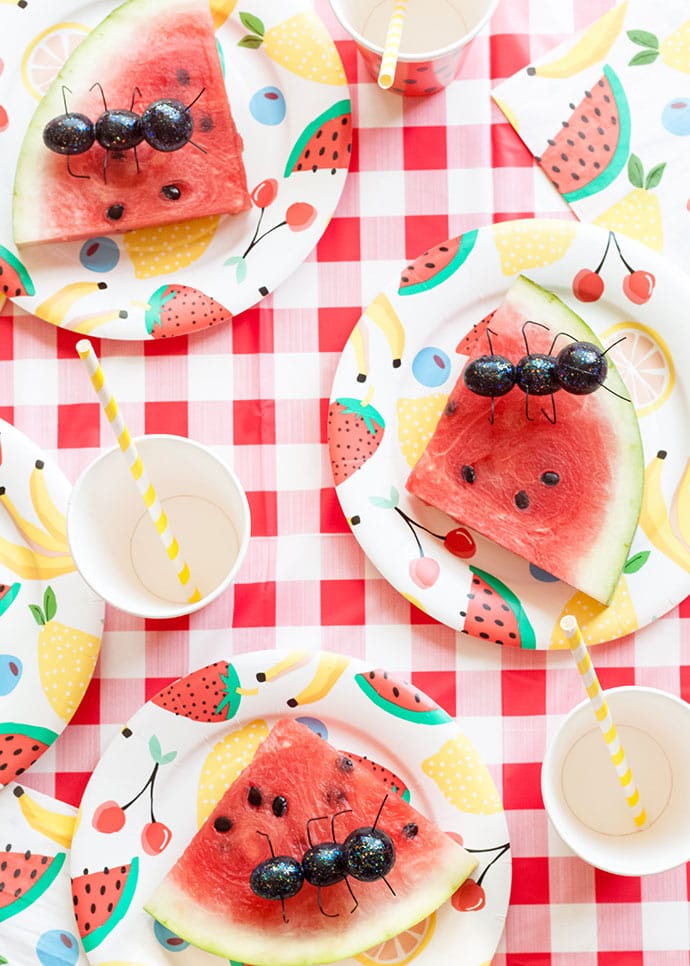 Ant Picnic Food Toppers
Real ants can sometimes be a bummer at a picnic, but if you're hosting an indoor picnic in your living room, these glittery ants make things all the more fun!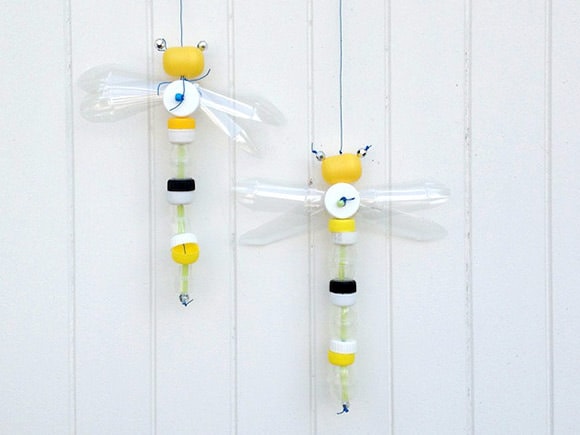 DIY Recycled Bottlecap Dragonfly
Save up your bottlecaps and a few plastic bottles to make these cute dragonfly decorations! Since they're made entirely of recycled plastic, you can safely leave them as outdoor decor without worrying about them getting ruined in the rain.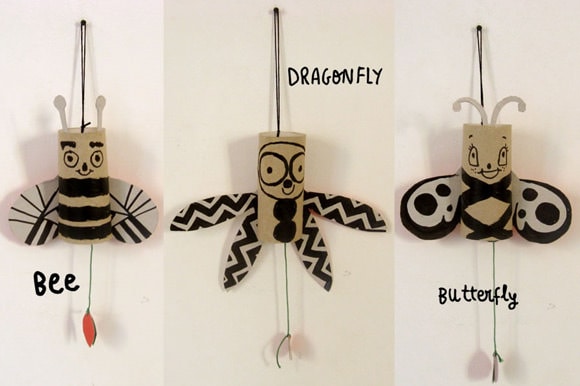 DIY Jumping Jack Bugs
With a simple string trick, these paper towel roll bugs dance and jump when you pull a string!
Wooden Moth and Dragonfly Plant Picks
Decorate all your house plants with these colorful moths and dragonflies! Not to worry if your plant didn't bloom this year – add some color with these plant picks instead!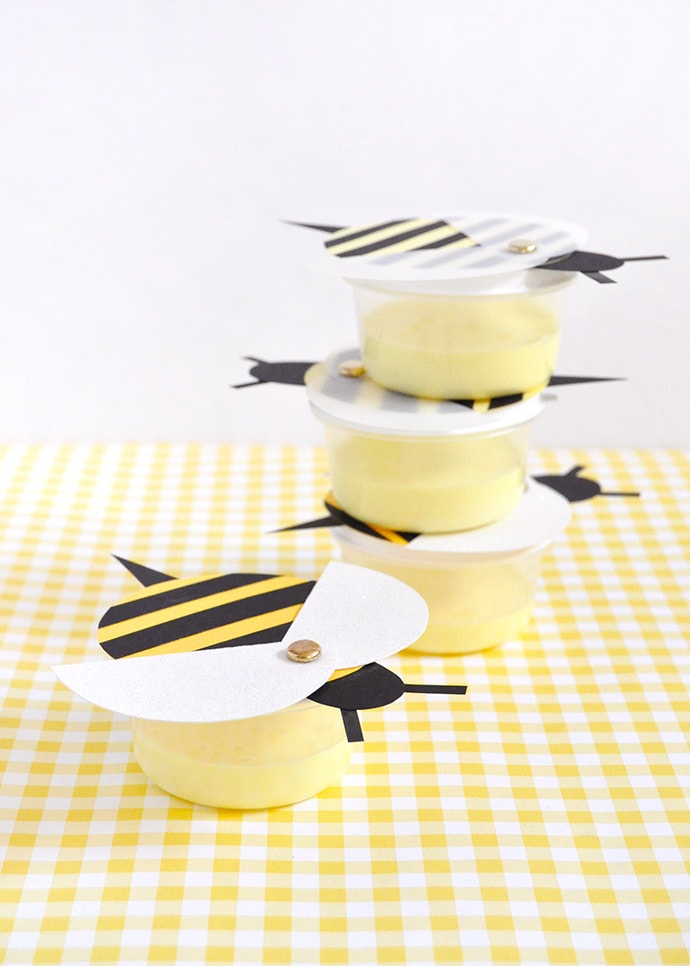 Mod Podge Slime Honeybee Favors
These sweet party favors are adorable but also filled with Mod Podge slime, made to look like honey!