Banish plain walls and boring rooms – these DIY wall hangings are here to save the day! From small to large, woven to tie-dyed to printable, we've got a whole selection of handmade wall hangings to suit your space.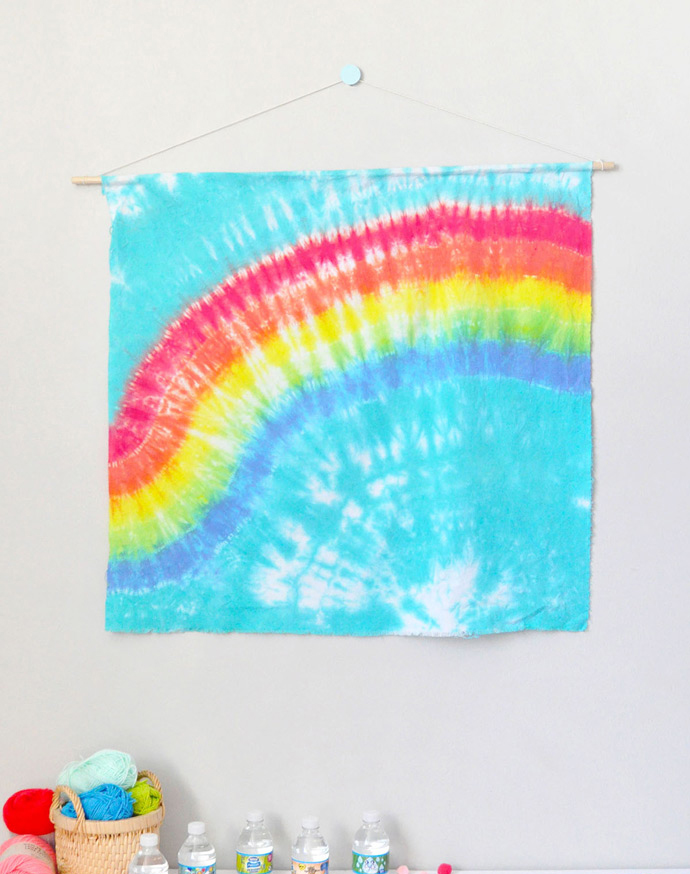 DIY Tie-Dye Tapestries: Three Ways
Tie-dying is so fun and easy – kids will love experimenting with colors and shapes to make a completely custom design for their wall hanging.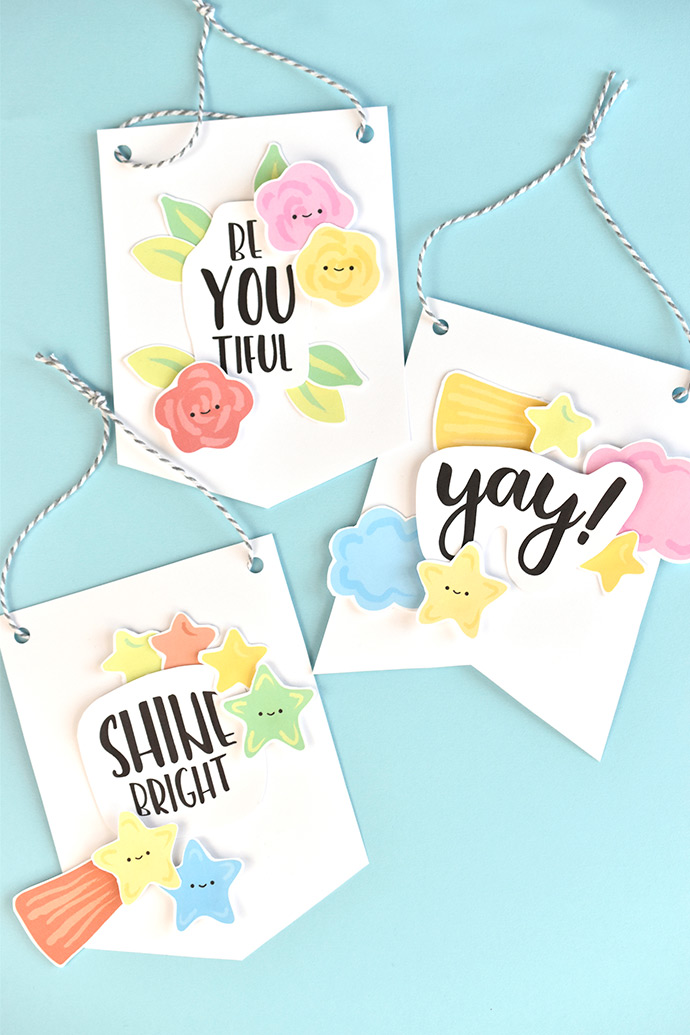 Printable Inspiration Banners 
Lift your spirits with these printable wall hangings! This printable includes banner shapes, inspirational phrases and reminders, and a variety of decorations. All you have to do is print, cut, and glue!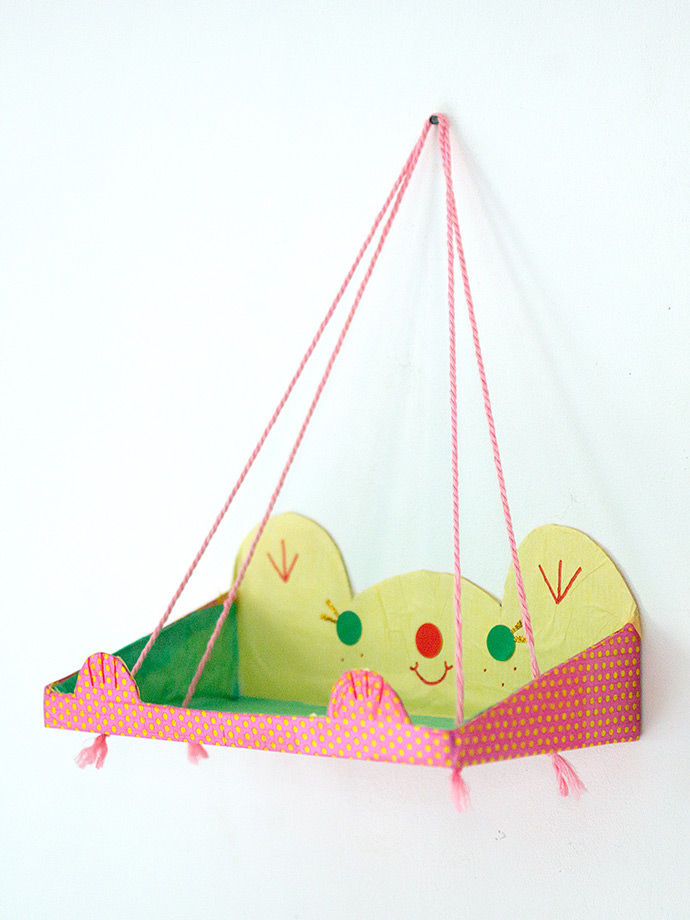 DIY Hanging Shoebox Shelf
Need extra space for crafting tools, yarn, and supplies? This shoebox shelf will help keep them handy and organized!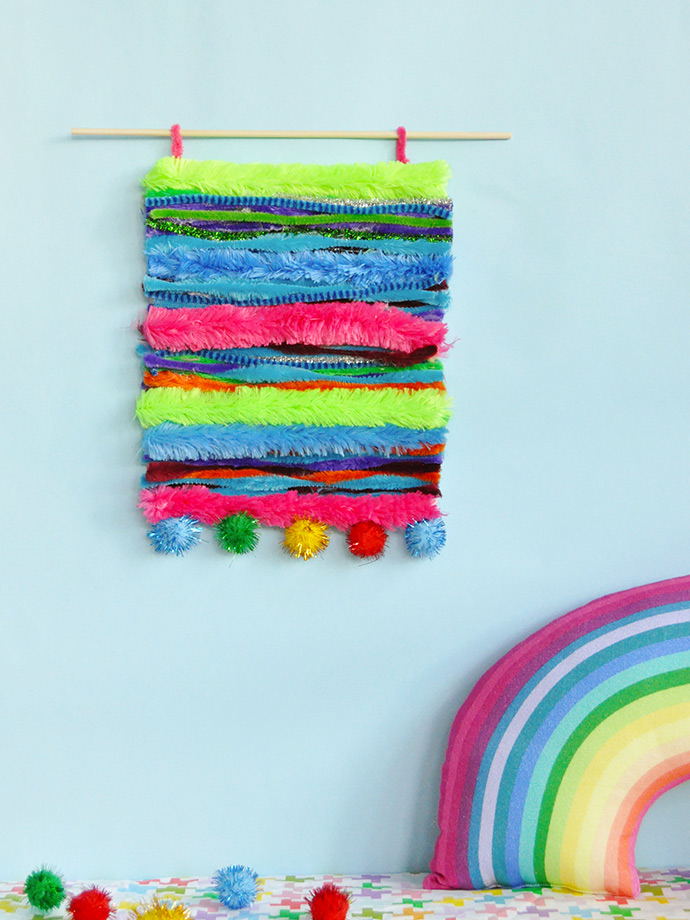 No-Weave Wall Hanging
This simple wall hanging is one that kids of all ages can craft – no weaving required! if you have a special place in your heart for pipe cleaners like we do, this is exactly the wall hanging for you.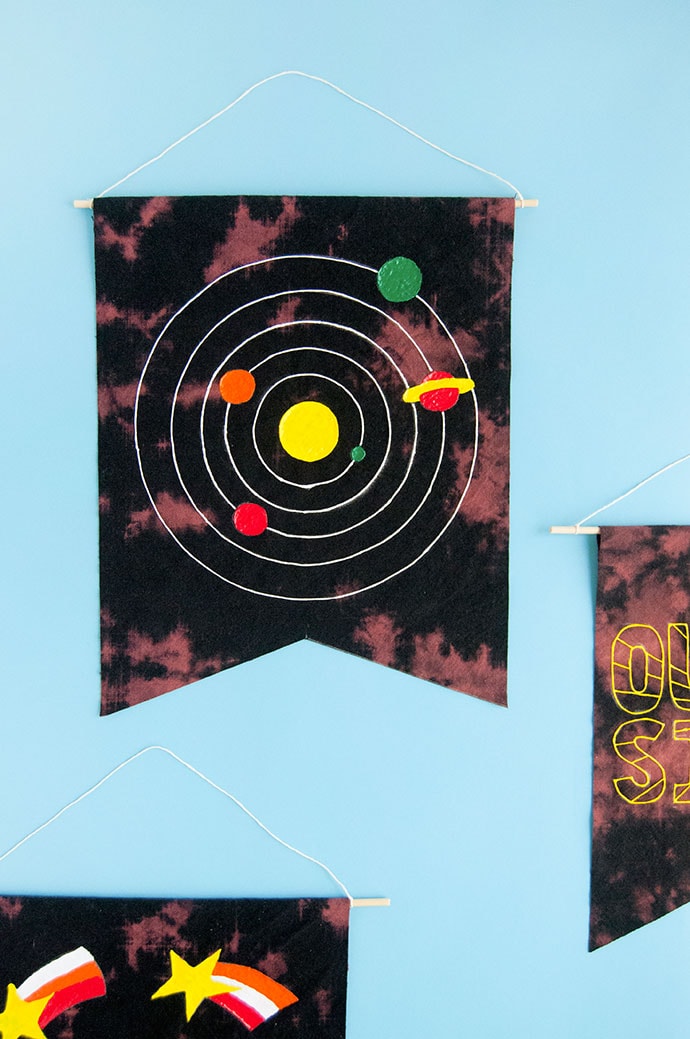 Galaxy Wall Hangings
These DIY wall hangings are outta sight! Inspired by outer space, these reverse tie-dye banners are decorated with puffy paint. Normally with tie-dye you're adding colors on top, but with this technique you're removing color instead. The result is this super rad pattern that looks just like a galaxy in outer space.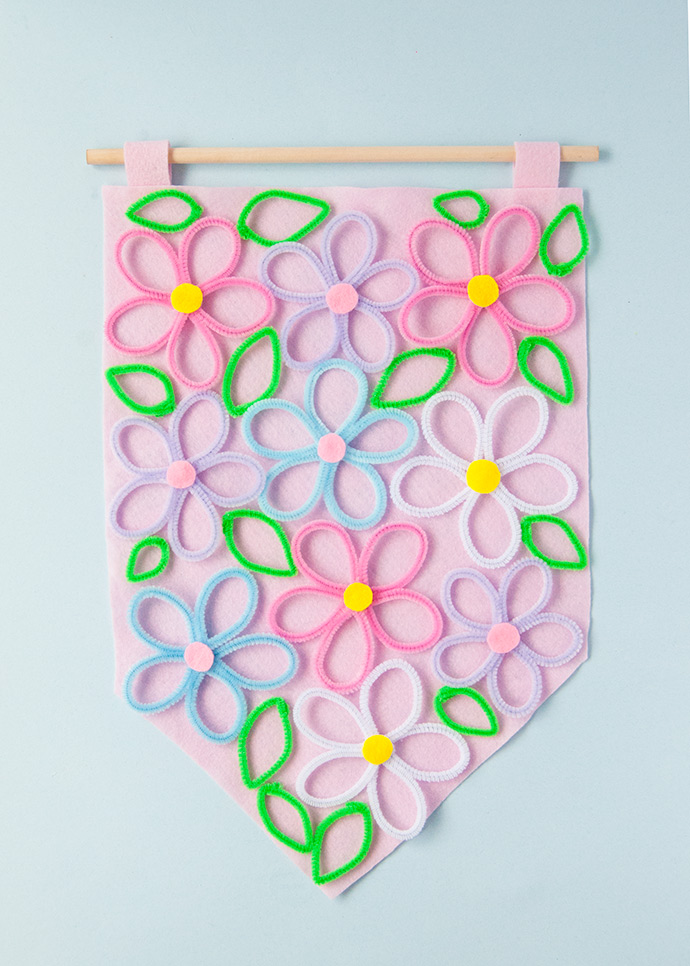 Floral Pipe Cleaner Wall Hanging
If you're looking for a playful way to add a pop of color to your home for spring and summer, look no further! This floral wall hanging is made from felt and pipe cleaners and comes together in almost no time. Pipe cleaners are a great material for kids to work with – they're a wonderful introduction to simple shapes and sculpting, and the pipe cleaners can be super forgiving.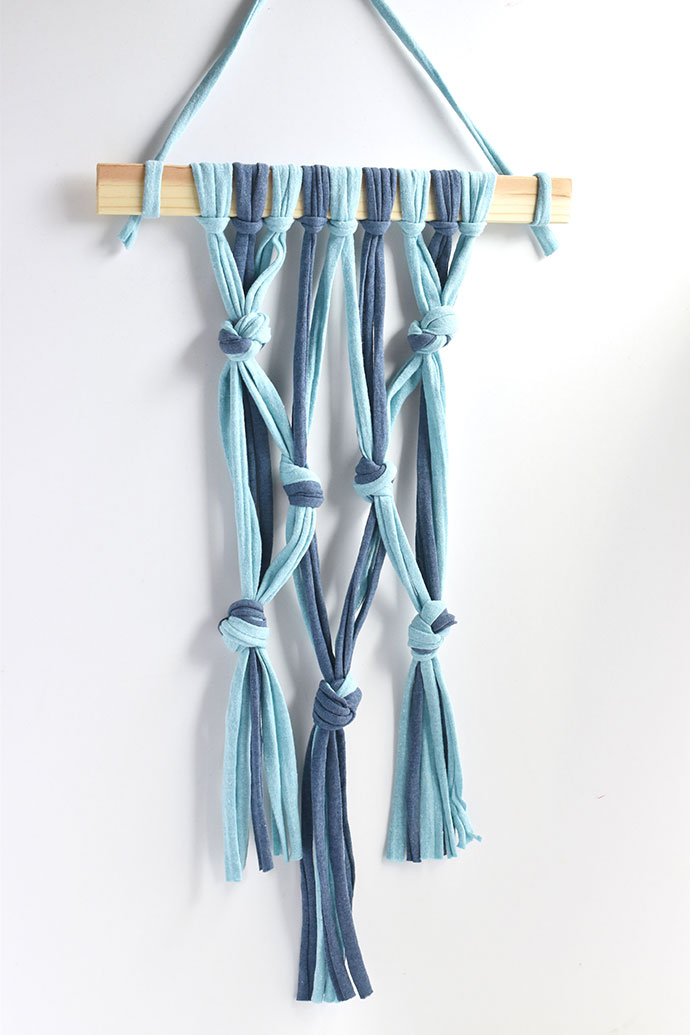 Kid-Friendly Macrame Wall Hanging
Macrame wall hangings are popular crafts and home decor, but learning all those knots can be complicated. Start with this easy macrame project that's perfect for kids! You only need to do two types of knots and you probably already know how to make them.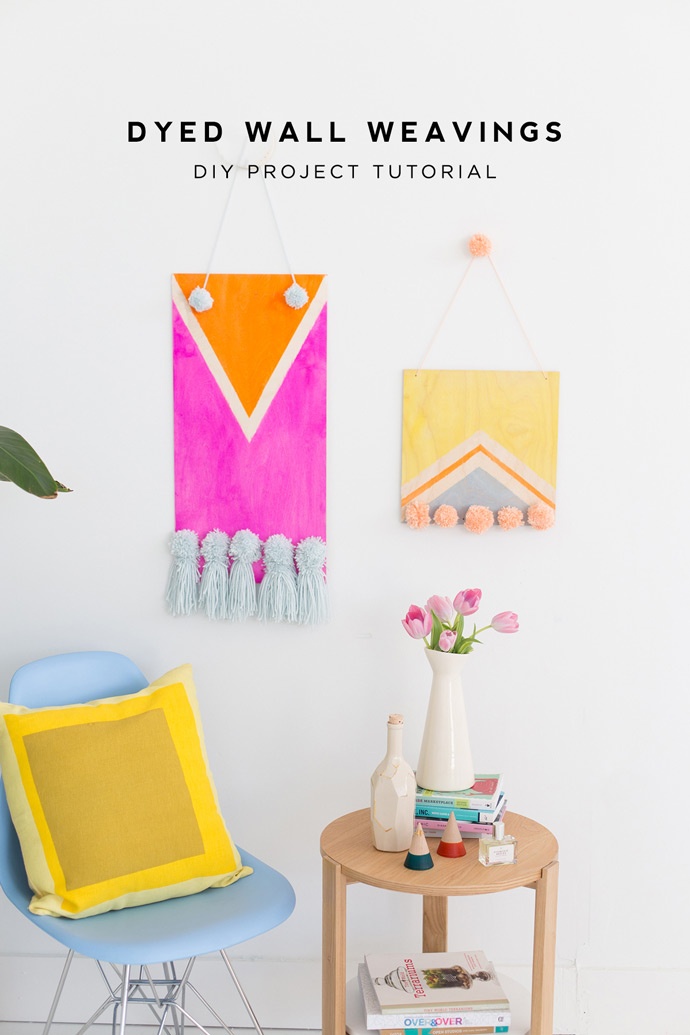 Dyed Wall Weavings
This wall weaving project is a perfect afternoon craft that will bring a pop of color to any room in your home! Unfinished wood gets a whole new look with the addition of dye and coloful yarn pom poms and tassels.