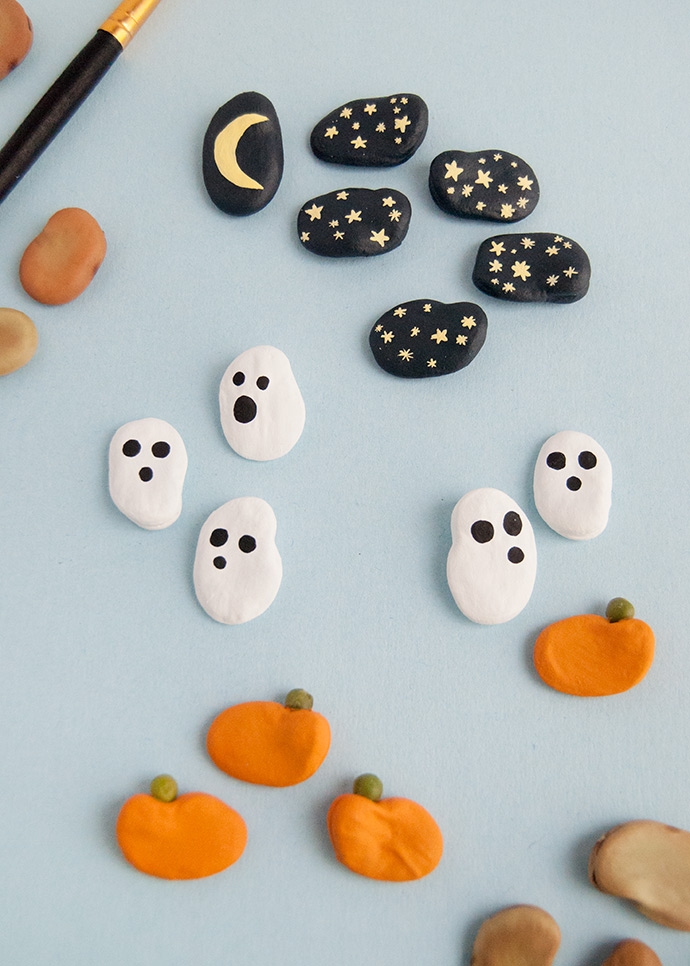 Halloween is almost here and we've got another fun bean art craft to share with you: these painted bean pocket treasures! We love the idea of carrying them around in your pockets as good luck charms this time of year. Remember those little stones or gems you sometimes see with words or messages carved into them? These are kind of like DIY versions of those but maybe instead they'll attract fun Halloween adventures your way!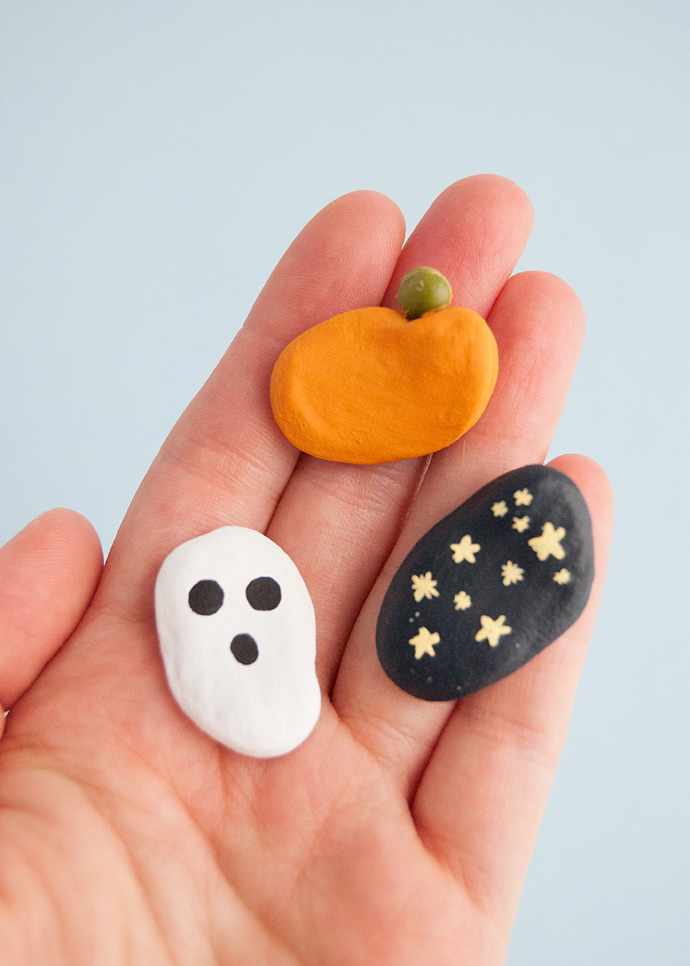 They'd also make super cute fridge magnets – just glue a mini magnet to the back and arrange them into a spooky scene on your fridge. However you use them, we're sure these beans will add some fun Halloween spirit to your day! Keep reading for our tips below.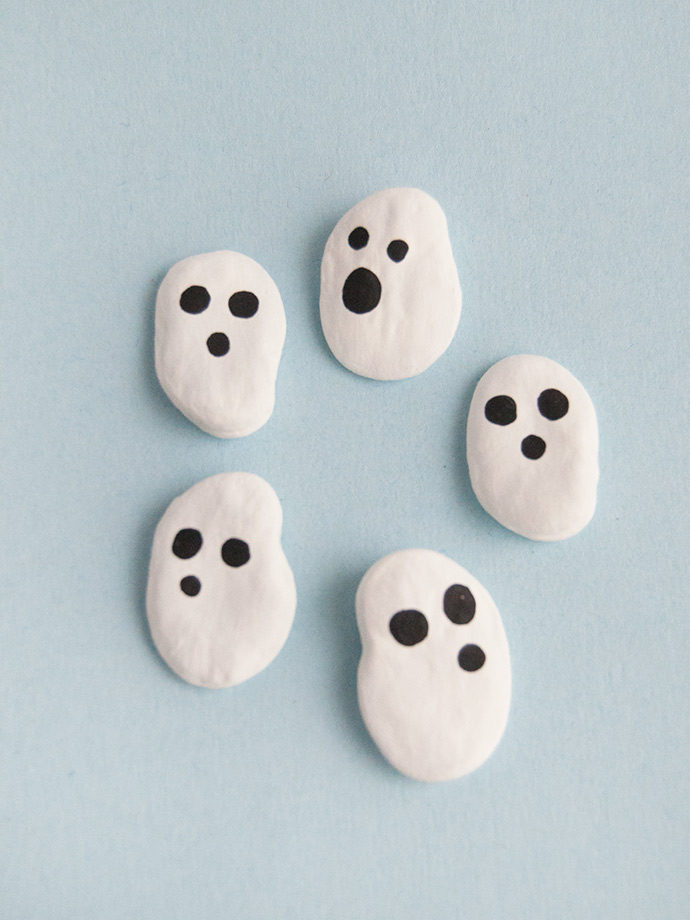 Giant fava beans (or similar)
Mung beans (or green split peas)
FolkArt Acrylic Craft Paint (orange, white, black, and pale yellow)
Paintbrushes
White glue (or hot glue gun)
For the ghosts:
Paint fava beans white on both sides and let dry completely. Use black paint and a fine-tip paintbrush to make spooky faces on the beans so that they look like ghosts!
For the night sky:
Paint the fava beans with black or navy blue paint on both sides. Let dry completely. On one bean, use a fine-tip paintbrush to paint a crescent moon. On the remaining beans, paint a starry night sky. You'll want a very small brush for this, and a toothpick can help you make really small stars too.
For the pumpkins:
Paint the fava beans with orange paint on both sides and let dry. Glue a mung bean (or green split pea) to the center top of each orange fava bean to look just like a pumpkin stem. You can also use any small bean or lentil you have on hand, just give it a coat of green paint if it isn't already green.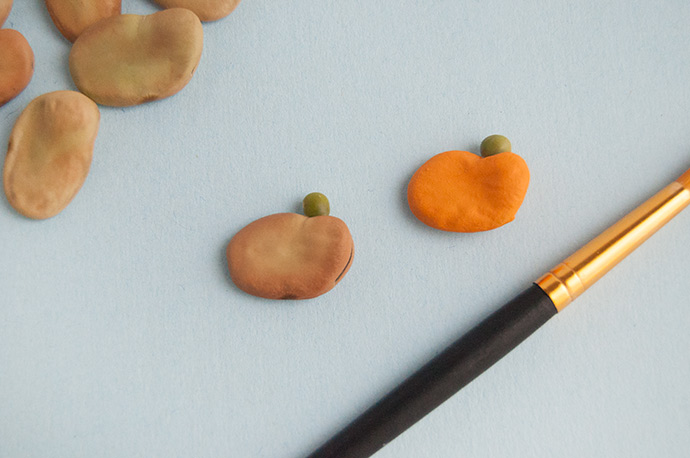 Leave the beans as-is and use as cute table confetti or however you like! We like them as little pocket treasures for kids to keep as good luck charms – if you go this route, we suggest applying a coat of Mod Podge over the beans to seal them in from any wear and tear they might be exposed to while travelling around in a pocket.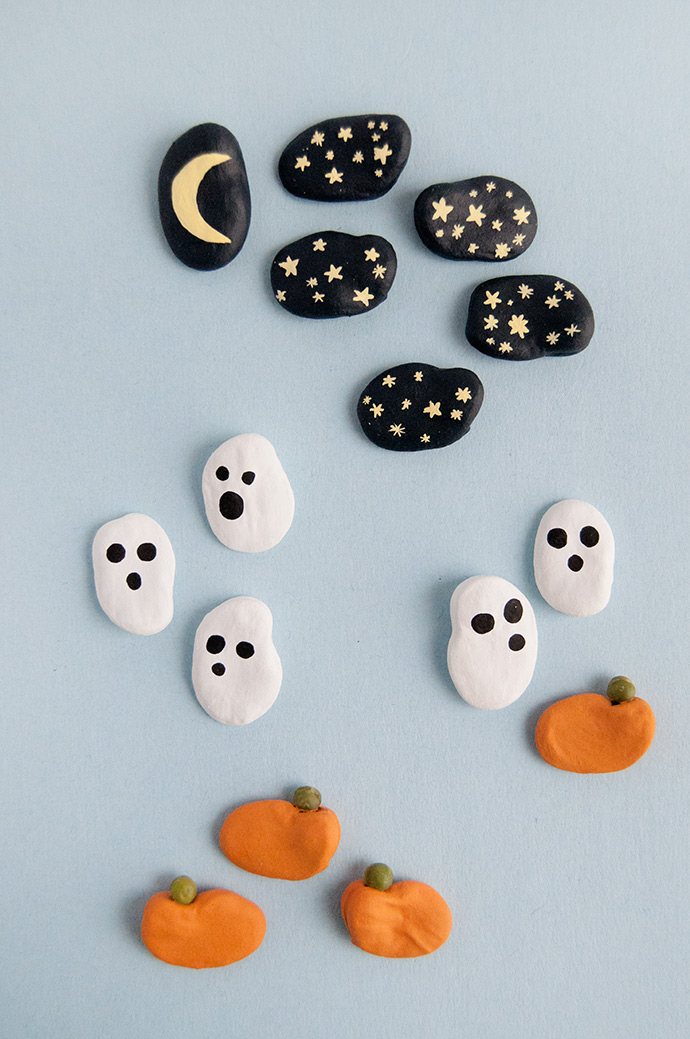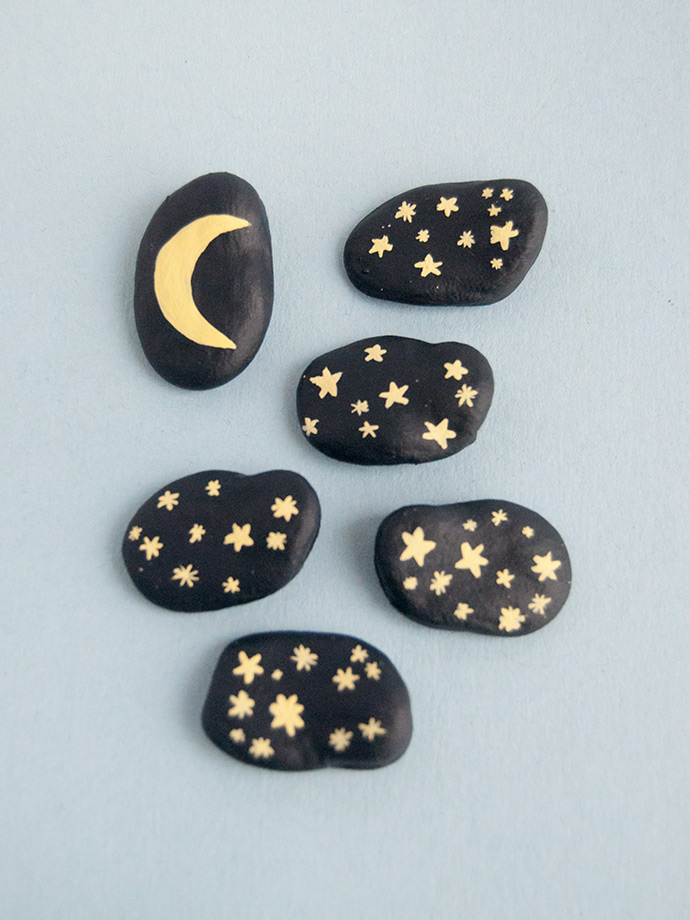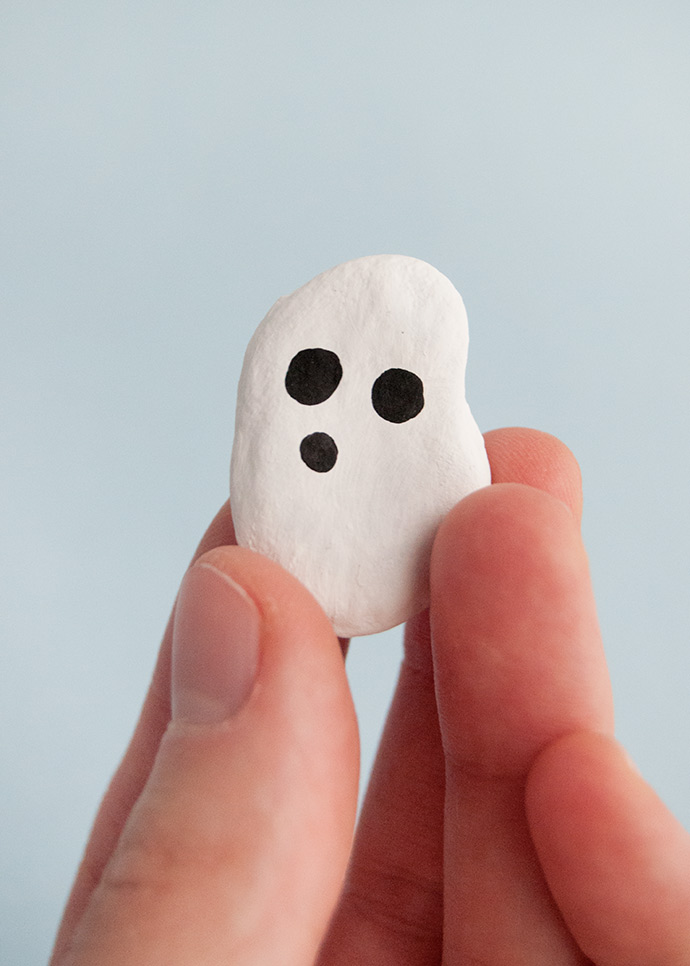 Happy Halloween!!