Valentine's Day is this weekend – do you have any plans? Spend a cozy day indoors with your loved ones and these fun crafts, activities, and recipes! Spend the morning making puppets for a Valentine's Day puppet show, make some extra special chocolate-inspired slime, print out some ready to use cards and tickets, and enjoy some sweet treats that are super easy to make with kids. Happy Valentine's Day!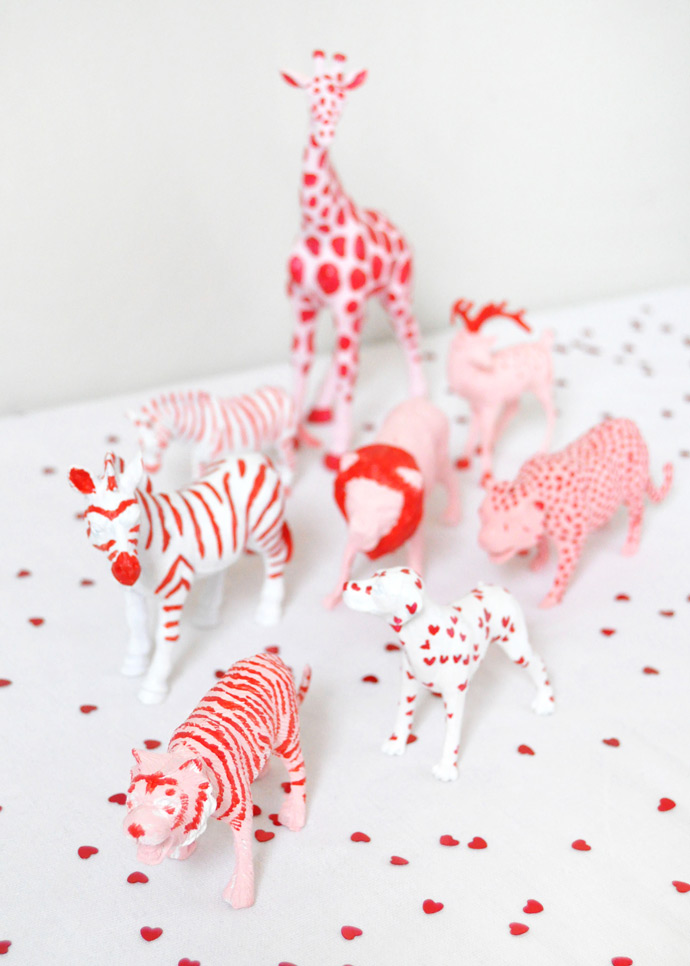 Valentine's Day Animal Parade
Give plastic animals a quick makeover with paint so that they're dressed for the occasion. Arrange them into a little parade or use them in a puppet show!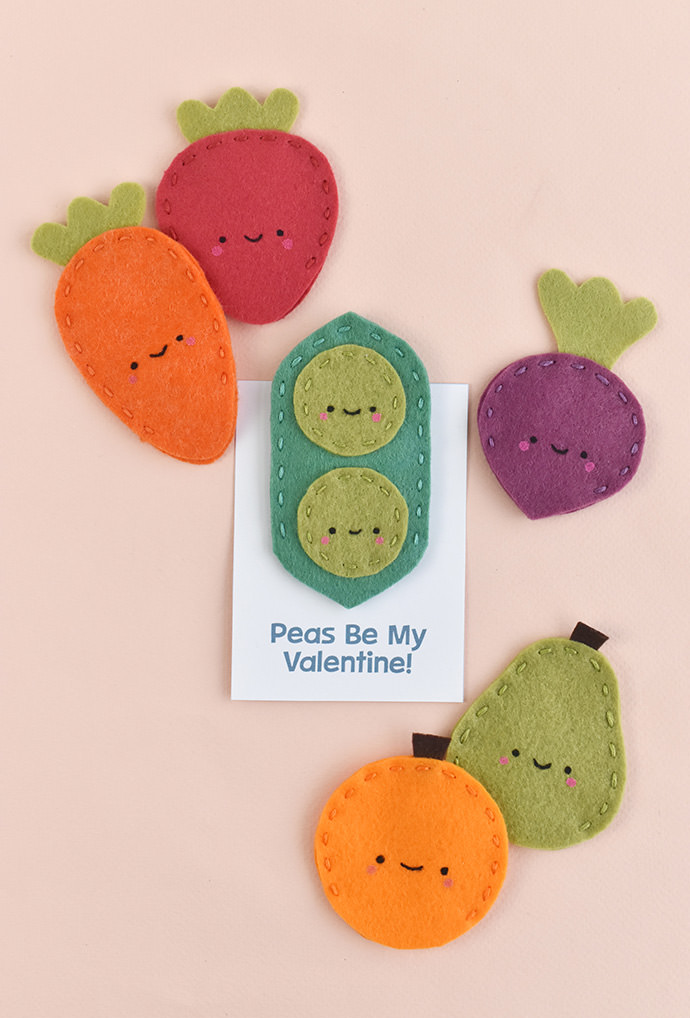 Fruit and Veggie Finger Puppet Valentines
A groan is just as good as a laugh, which is exactly what you might hear when you give these felt finger puppets with fruit and veggie pun Valentines! This kawaii produce is ready to bring some fun and made the perfect addition to your Valentine's Day puppet show!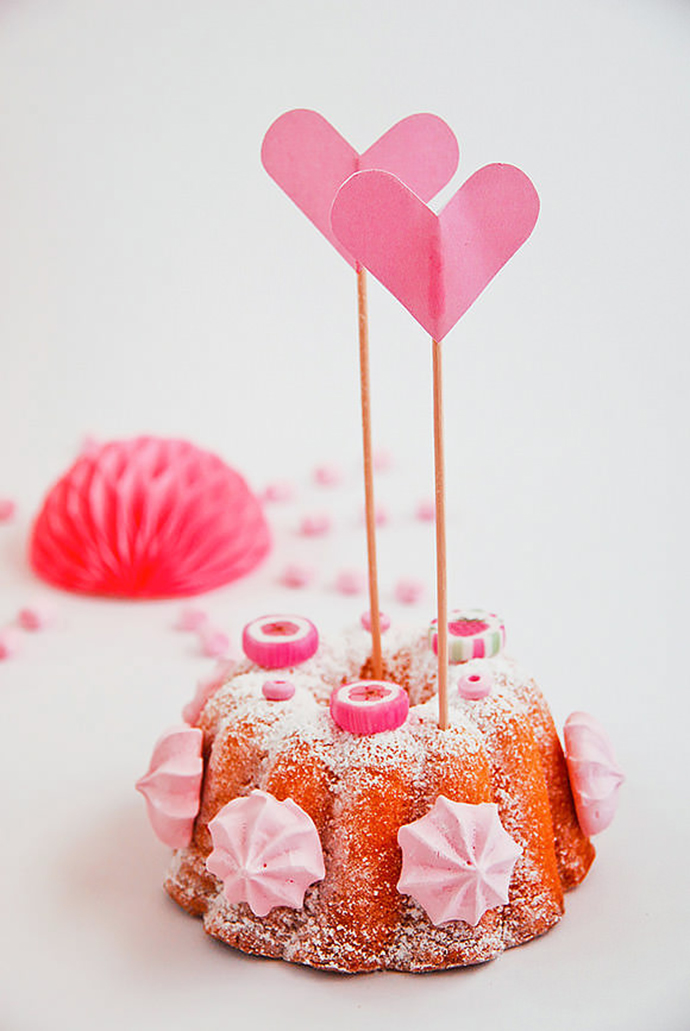 Candy-Coated Mini Cakes
You don't have to spend hours decorating a Valentine's Day cake to make it special! Whether you start with a homemade cake baked in a heart-shaped pan or simply buy one at the store, the secret is letting kids decorate them with whatever candies they like.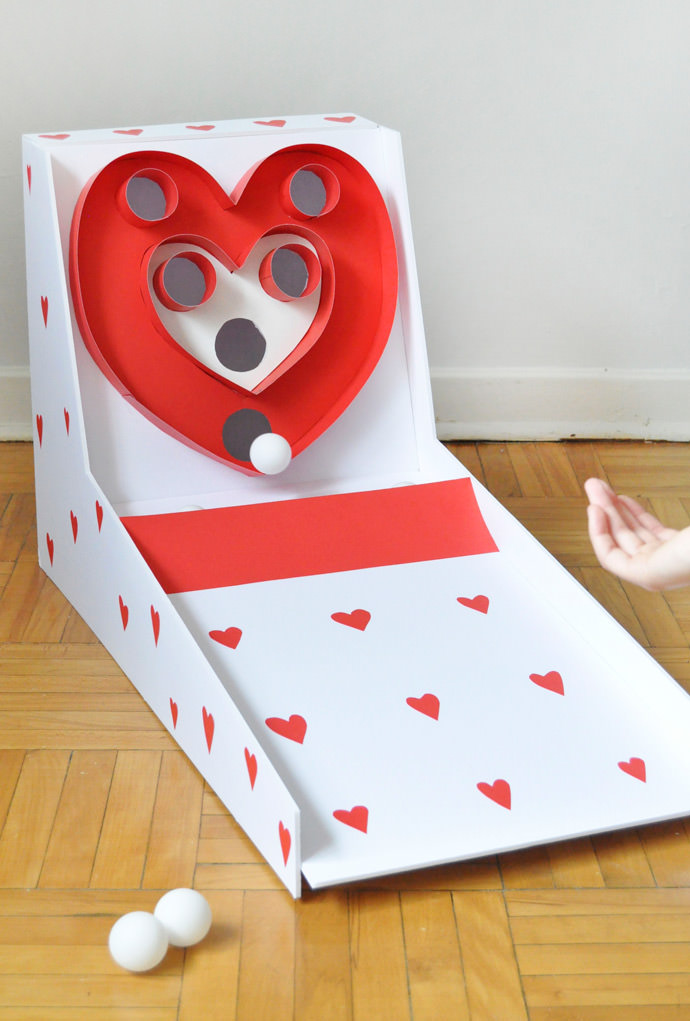 Valentine's Day Skeeball
Carnival games are the best, but can cost an arm and a leg to play. This Valentine's Day, wouldn't it be fun to make your own games instead? Infinite play time!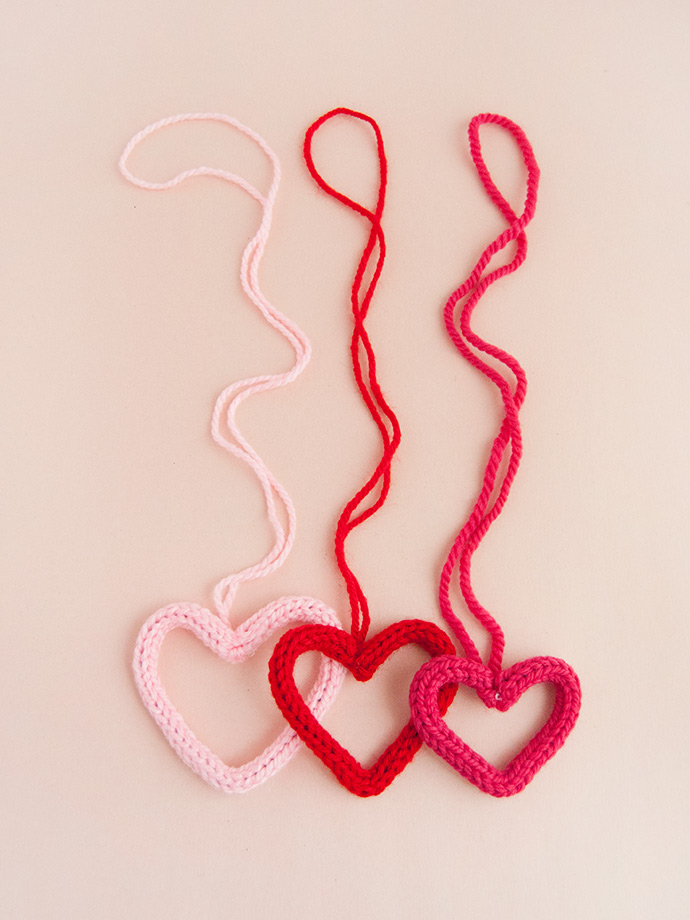 French Knit Valentine's Day Necklaces
You could wear your heart on your sleeve as the saying goes, but why not wear it around your neck with one of these cute French knit necklaces? We love how versatile French (aka tube) knitting is, so we thought that shaping them into simple hearts would make the perfect accessory for Valentine's Day!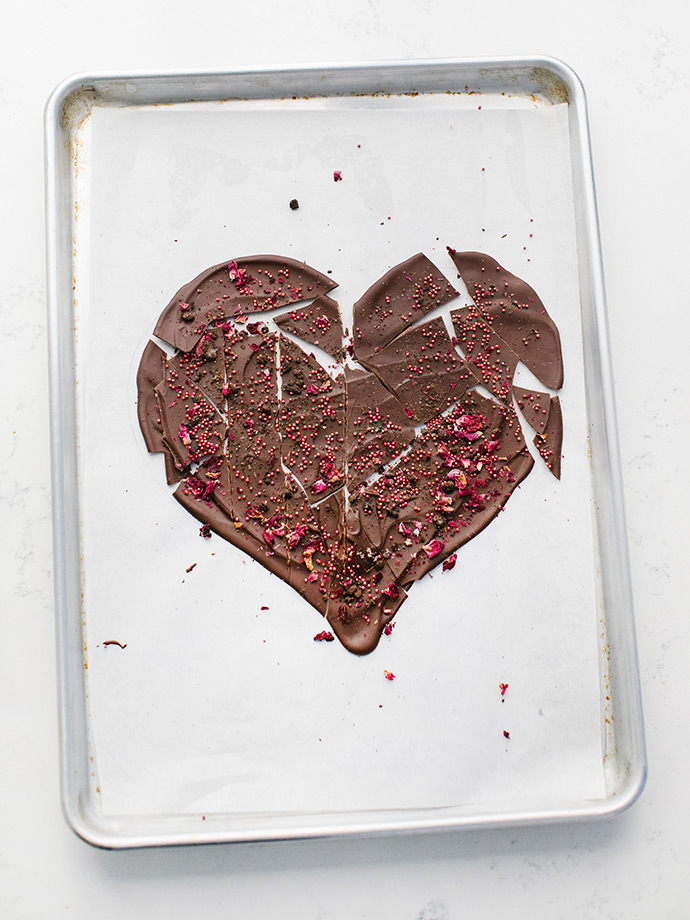 Valentine Bark
This chocolate bark is SO simple to make. If you aren't crazy about hearts and rose petals, you can shape your bark into a square or circle, and omit the petals. Any kind of sprinkle will work here, and nuts, chopped candy peels, or crushed candy would be really tasty too.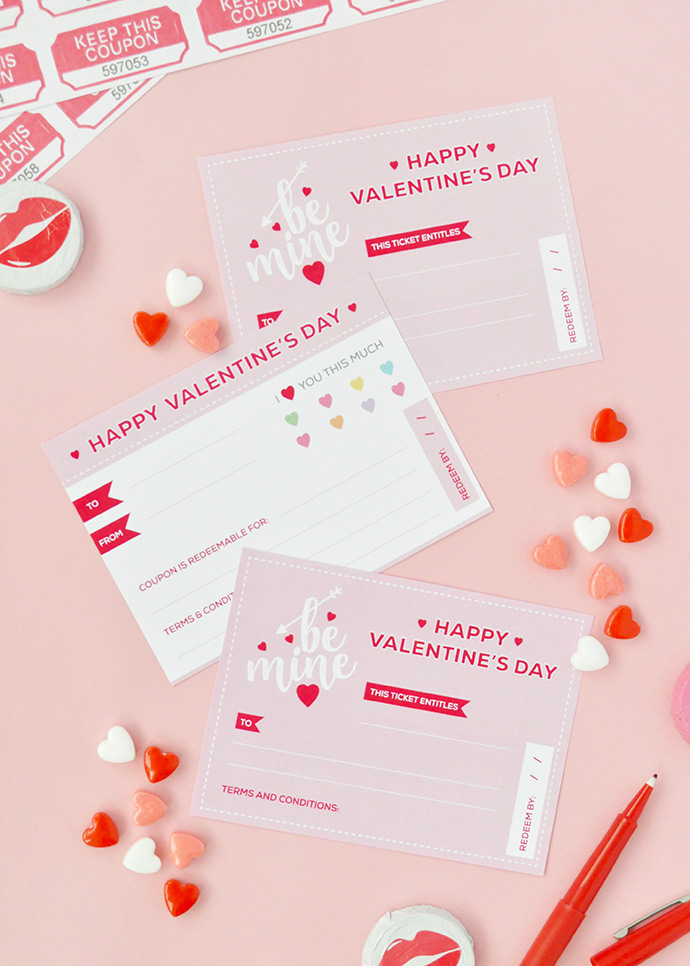 Printable Valentine's Day Tickets
These ready-to-print tickets make perfect last-minute cards and gifts!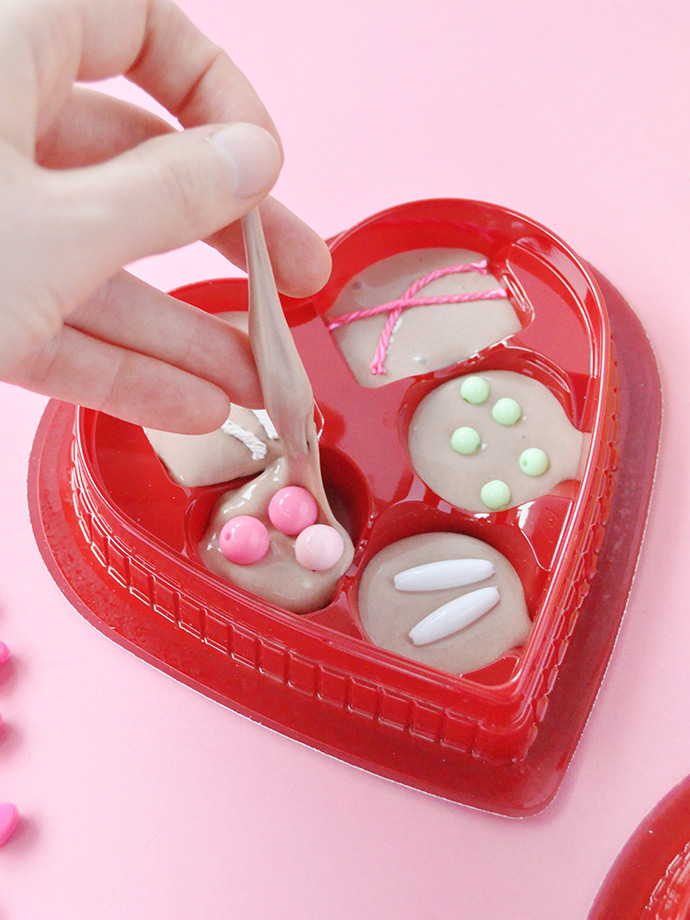 Valentine's Day Mod Podge Slime
This slime is perfect for kids who love experimenting with slime or getting creative with play food. Use your collection of beads, sequins, and colored cord as decorations to represent different flavors!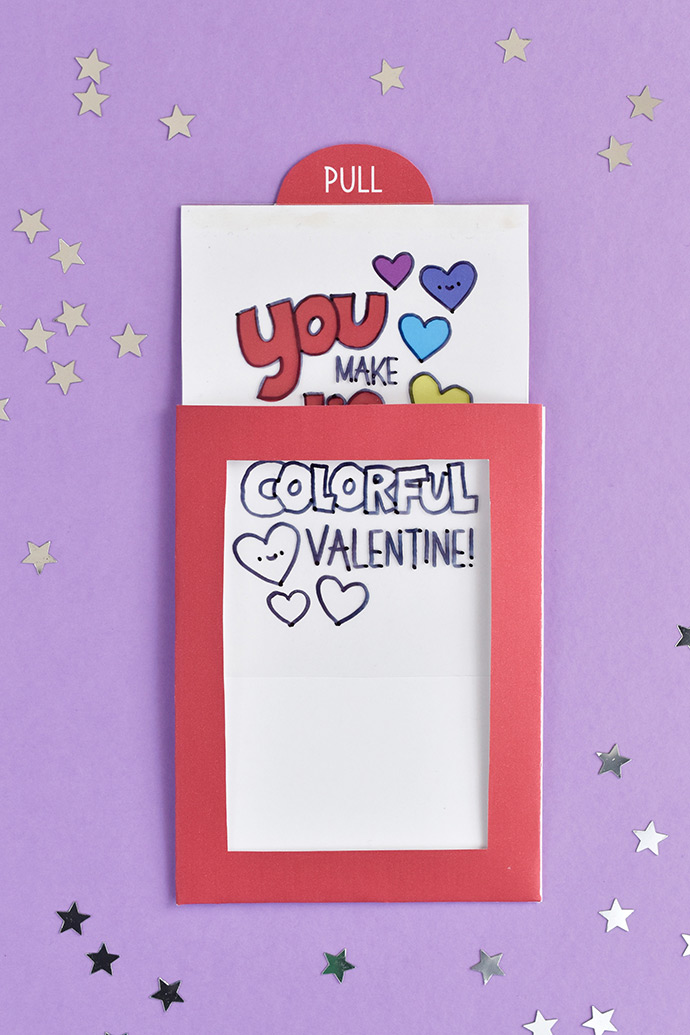 Printable Valentine's Day Magic Trick
Are you ready to amaze and astound your friends with a handmade Valentine? This simple printable Valentine's Day card is also a magic trick! You start with a frame containing a special message. But the trouble is, it's not very colorful – in fact, it looks like you need to do some coloring in! The magic happens when you grab the pull tab. Out comes the message, completely colored!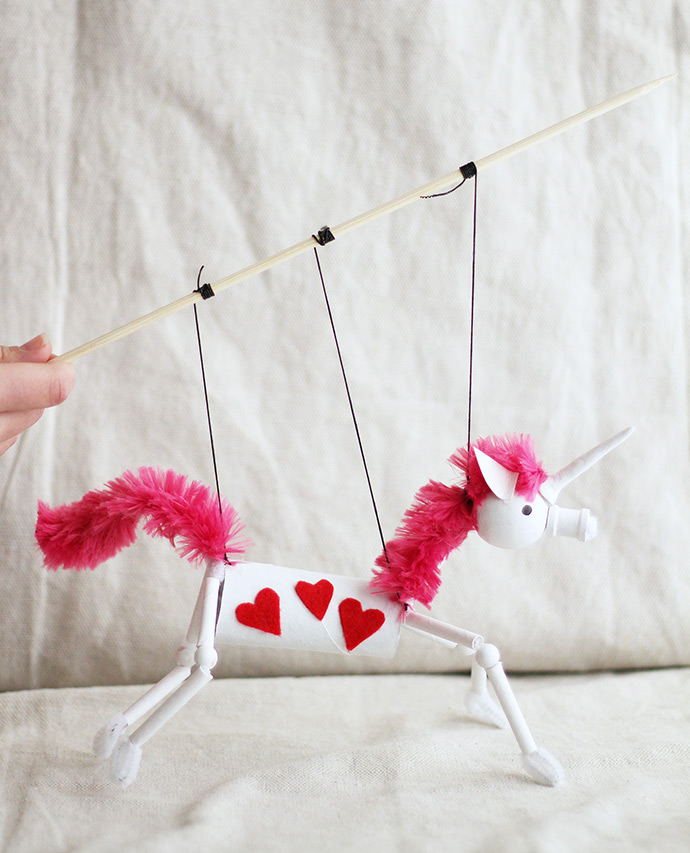 Valentine's Day Unicorn Puppet
And how about this playful pink unicorn? She's ready for her big debut at the Valentine's Day puppet show!