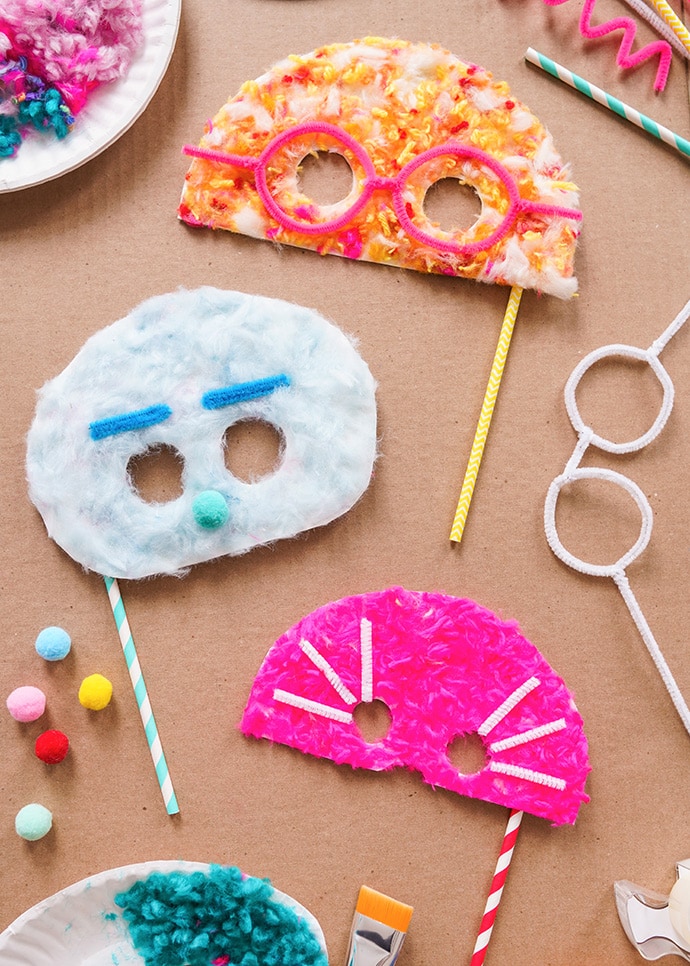 There's nothing better than settling into a good movie or podcast and crafting a bunch of colorful pom poms. They are so satisfying to make and always better than store-bought poms. While making a few the other day, we realized the little bits of fluffy yarn leftover from trimming the pom poms make an excellent craft supply! It only takes a few pom poms to give you enough yarn fluff to craft these playful, furry-looking masks.
Rescue all that yarn fluff from the trash bin and let's get crafting!
Paper plates
Yarn fluff (trimmed offcuts from making pom poms)
Paper straws
Pipe cleaners
Mod Podge
Mod Podge brush
Scissors
Tape
Pencil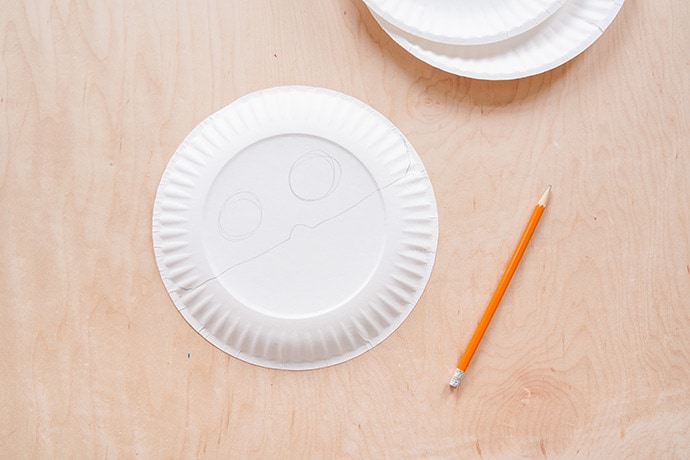 Step 1
Turn a paper plate upside down and use a pencil to sketch a simple mask. Be sure to include two eye holes (as well as a little curve for the wearer's nose to poke out from under if you like).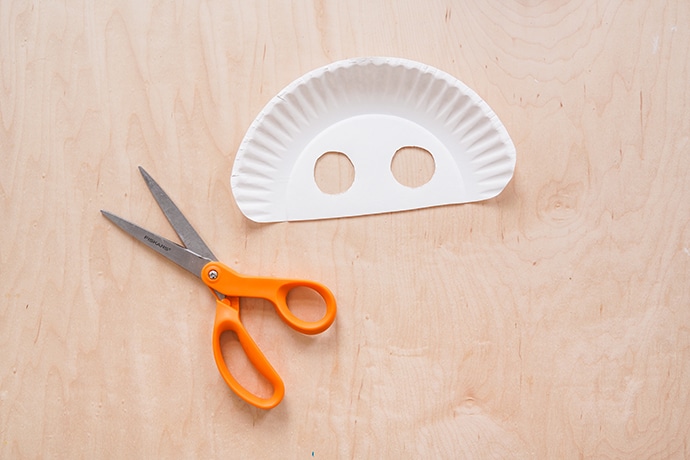 Step 2
Cut out the mask. If you're creating a half-mask like this one, you can use the remaining half to make another mask (or set aside for another craft).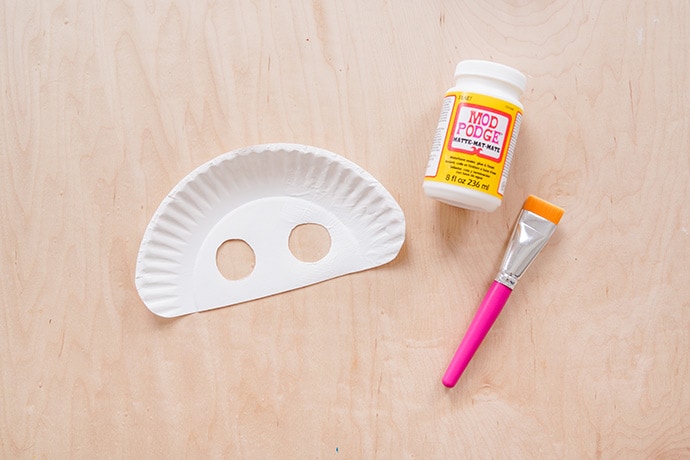 Step 3
Apply a coat of Mod Podge to the mask. You can apply over the entire surface or start with a small segment first. If you're making these masks with little ones, it can be helpful to work in smaller segments, so the Mod Podge doesn't dry before you get to it. Note: the front of the mask can be either side of the paper plate (front or back), depending on what you like best.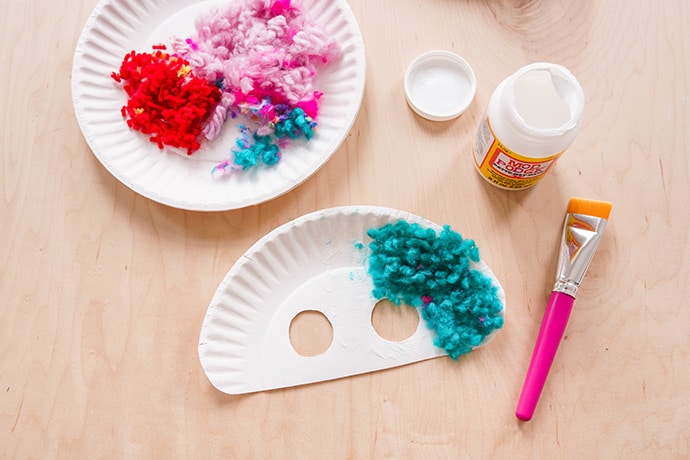 Step 4
Now the fun part: applying the yarn fluff! Grab some fluff from your stash and sprinkle it onto the Mod Podged area. Press the fluff down into the glue to secure, and then shake off any excess back into the yarn fluff pile. Apply more Mod Podge and continue applying the same color of fluff, or switch to another for a fun patchwork look. Once the mask is covered in fluff, set aside to dry.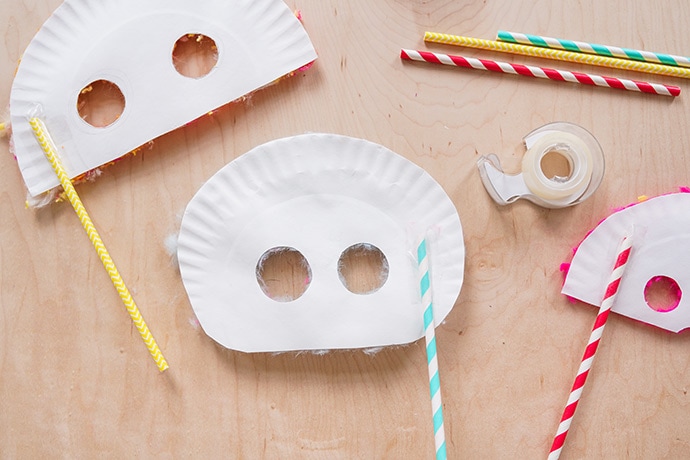 Step 5
On the back of the mask, tape the end of a straw to one side. If you prefer, you can use elastic or ribbon instead so the mask can be worn hands-free. In this case, cut two ribbons or one piece of elastic and tape the ends to either side of the mask. If the tape doesn't seem strong enough, use a stapler to attach them more securely if needed.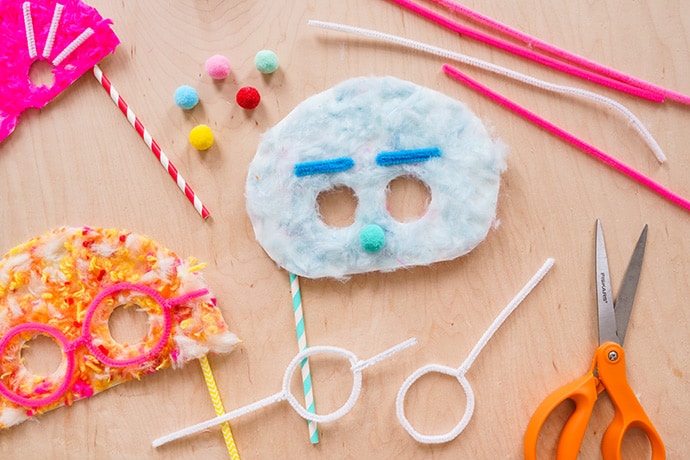 Step 6
Add facial features and accessories onto the front of the mask! Pipe cleaners can be shaped into glasses or eyebrows, and pom poms can be noses. Glue them on and let dry before wearing your mask.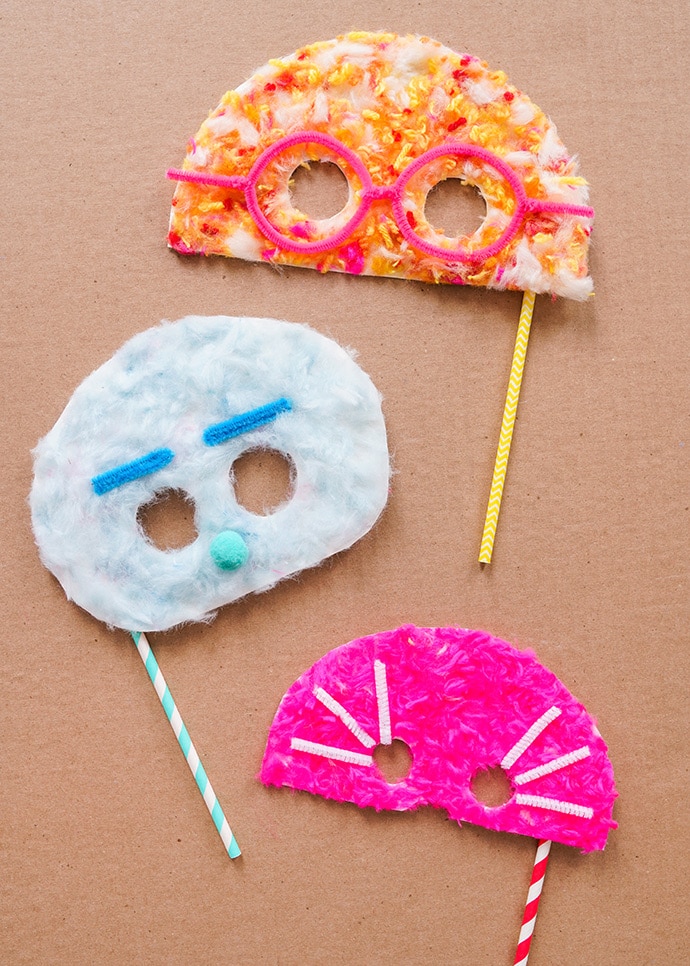 Happy crafting!
Photography by Camilla Brenchley